SELECT YOUR DESTINATION AND CONTACT US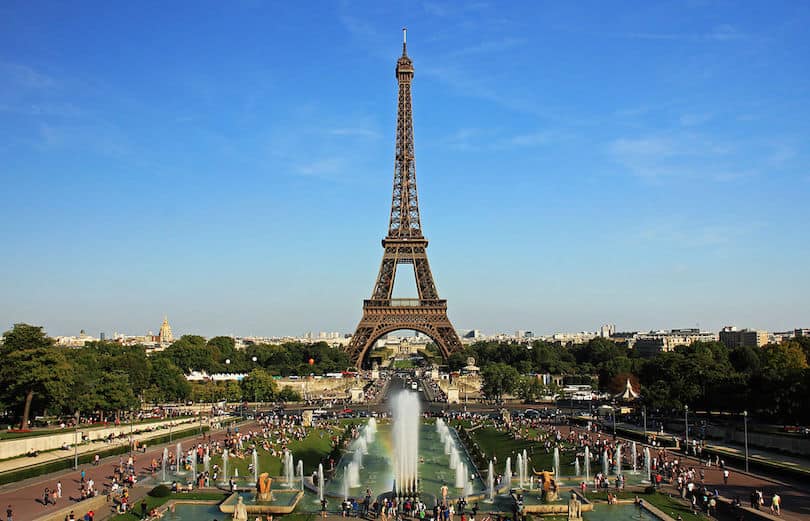 PARIS
ITALY
ESPAÑA
LAS VEGAS
ORLANDO
CANCUN
PUNTA CANA
BARACOA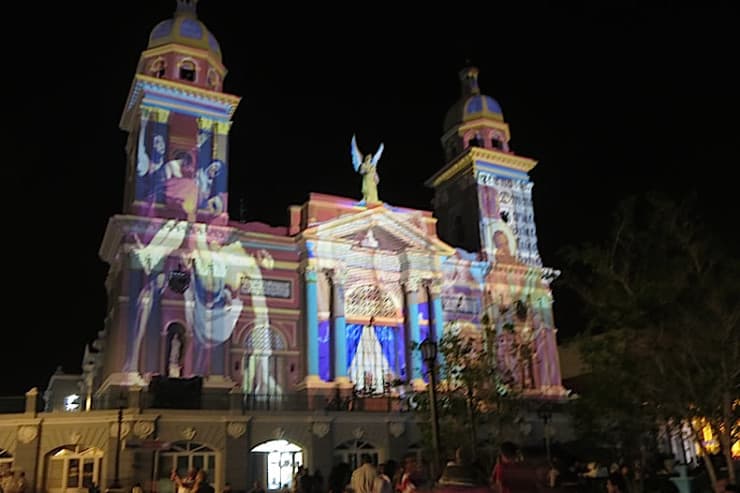 SANTIAGO DE CUBA
GUARDALAVACA
TRINIDAD
CAYO SANTA MARIA
CAYO GUILLERMO
CAYO COCO
CAYO LARGO
PARIS

In 2014 Paris welcomed 15.6 million visitors into the capital – and it's no surprise it's one of the most popular tourist destinations in the world as its famous for its art, culture and history. Paris is full of top attractions, museums, art galleries, things to do and places to go no matter what time of year you're planning on going. Paris is synonymous with art and the city has numerous art galleries showcasing some of the best masterpieces from around the world, from pre-history to the Renaissance, contemporary and classic. One of the most famous art galleries is the Louvre Museum, home to the iconic Mona Lisa. This historic building dates back to the 12th century when it was originally a fortress, before it was a palace in the 16th century, later becoming a museum in 1793. You can't miss the iconic glass pyramid in the courtyard in front.

ITALY

Italy can feel like one big tourist attraction, and to many people it probably is. Still, this is a whole country we're talking about – one in which real people live and work every day. And thinking of an entire country as a tourist attraction is a bit misguided, not to mention incredibly overwhelming.

ESPAÑA

Spain is becoming increasingly prepared for accessible tourism –tourism for everyone. Indeed, enormous efforts are being made to adapt to the needs of people with disabilities by eliminating barriers, providing access to cultural and natural resources, creating standards for transport, building and urban planning…There are numerous monuments, museums, nature areas, accommodation options and restaurants offering services, settings and activities that are partially or totally accessible.

LAS VEGAS

Magnificent Grandeur! Our Las Vegas Casino Hotels provide accommodations for Kings, Celebrities, World Leaders, You, and your Family! Enjoy the highest level of customer service, luxurious room accommodations, entertainment, dining, and casino action! Put the passion back in your love life! Enjoy the hotel attractions, tropical pools, Grand Canyon sight seeing tours, Helicopter rides over the Las Vegas Strip, Hoover Dam! There's never a dull moment when you vacation Las Vegas!

ORLANDO

Orlando inspires incredible stories like nowhere else. Stories of imagination. Curiosity. And epic adventure. This is a destination where children and grownups alike can enjoy once-in-a-lifetime experiences exploring our legendary theme parks, aquatic attractions and luxurious escapes. So be open to surprises.

CANCUN

Cancun is a tropical paradise that remains one of the world's top tourist destinations. This comes as no surprise when you consider how much Cancun has to offer. If you're looking for a place with great weather, pumping nightlife, many accommodation options and some of the coolest activities in Mexico, Cancun is where you want to be. Home to the world's second largest barrier reef, Cancun is an ideal place for scuba diving and snorkeling. Cancun adventurers may also be interested in exploring a cenote or taking a side trip. You may also want to go golfing, fishing or play tennis. If you're looking for something a tad tamer, Cancun also has great shopping, sun-bathing, and dining.

PUNTA CANA

The name Punta Cana in Spanish means 'tips of white palms'. And Punta Cana, situated on the Caribbean island of Dominican Republic, rightly proves so. It is the most sought after tourist destination of the Caribbean and known for its beautiful and pristine beaches. The beaches are lined with an alley of dense palm trees. For this reason Punta Cana and Bavaro are nicknamed La Costa del Coco, or the Coconut Coast.

BARACOA

Baracoa, Cuba, is just beginning to be discovered by tourists. Those who venture to this remote northeastern corner of the island will discover an almost unspoiled colonial village surrounded by secluded beaches and virgin rainforest. On the horizon looms the most recognizable local landmark, a table-topped hill called El Yunque. Baracoa's cobblestone streets are lined with one-story buildings whose peeling, carnival coloured paint jobs and weathered tile roofs add, rather than detract, from their charm. Local people watch you curiously from wide verandas. Some may approach you to sell sweets, but they are not as mercenary as the vendors in Havana. Baracoa, where cocoa trees grow in abundance, is famous for its white chocolate sold in round, flat cakes encased in palm bark. Also try the cucurucho, an ambrosia of honey, coconut, nuts and fresh seasonal fruit served in cones of palm bark.

SANTIAGO DE CUBA

Enlivened by a cosmopolitan mix of Afro-Caribbean culture and situated closer to Haiti and the Dominican Republic than to Havana, Santiago's influences tend to come as much from the east as from the west, a factor that has been crucial in shaping the city's distinct identity. Nowhere else in Cuba will you find such an inexorably addictive colorful combination of people or such a resounding sense of historical destiny. Diego Velázquez de Cuéllar made the city his second capital, Fidel Castro used it to launch his embryonic nationalist Revolution, Don Facundo Bacardí based his first-ever rum factory here, and just about every Cuban music genre from salsa to son first emanated from somewhere in these dusty, rhythmic and sensuous streets. Setting-wise, Santiago could rival any of the world's great urban centers. Caught dramatically between the indomitable Sierra Maestra and the azure Caribbean, the city's casco histórico (historical center) retains a time-worn and slightly neglected air that's vaguely reminiscent of Salvador in Brazil, or the seedier parts of New Orleans.

GUARDALAVACA

Guardalavaca, a coastal paradise on Cuba's northern shore, promises an array of adventures for tourists of all stripes. You can tranquilly explore the countryside on horseback, take a speedboat across the Bahia de Naranjo to the Dolphinarium, or spend a full day on the Beautiful Bariay Jeep Tour, which includes a trip to a local village where you'll visit a doctor's house, a school, and a ration shop.

TRINIDAD

Trinidad was founded in 1514, and declared a UNESCO World Heritage Site in 1988. Many of its most striking buildings, including the Museo Histórico Municipal and the Museo de Arquitectura Trinitaria, are situated around Trinidad's central public square, Plaza Mayor. Be sure to make time for a trip to the Valle de los Ingenios [Valley of the Sugar Mills] to see the ruins of dozens of 19th century sugar mills located just outside the city. Trinidad's picture-perfect location, between mountains and the Caribbean coastline, offers an abundance of natural attractions. Climb the mountains of the nearby Sierra del Escambray, refresh yourself at the immaculate Ancón Beach, or go bass fishing in the Embalse Zaza.

CAYO SANTA MARIA

Cayo Santa Maria is a small island located off the north coast of Cuba, in the province of Villa Clara. Along with its two neighbors, Cayo Las Brujas and Cayo Ensenachos, they together form a mini-archipelago called "Los Cayos de Villa Clara" (aka Cayeria del Norte); and this little group of island is part of a larger archipelago called "Jardines del Rey" (King's Gardens).

CAYO GUILLERMO

Cayo Guillermo is a small and quiet island with an area of 13 square kilometers, which is part of the « Jardines del Rey » (King's Gardens) archipelago, which itself is part of the « Sabana-Camaguey » archipelago. This archipelago consists of over 2,500 islands and islets (cays) and is located off the Atlantic coast of Cuba in the province of Ciego de Avila. This destination is known for its five kilometers of pristine beaches of fine white sand. The sea is calm, shallow and crystal clear waters of a beautiful turquoise blue. It is an oasis of peace for nature lovers, beach and relaxation. Cayo Guillermo is home of the most beautiful beach in this area of Cuba.

CAYO COCO

This destination is mostly renowned for its pristine white sand beaches stretching for miles, its calm and crystal-clear waters, and for its quiet away-from-it-all atmosphere and natural surroundings. Cayo Coco covers an area of 370 km2 (143 sq. mi.), the second largest of the Jardiines del Rey, after its neighbor to the east, Cayo Romano (465 km2 / 180 sq. mi). The little Cayo Guillermo (13 km2 / 5 sq.mi) is located west of Cayo Coco. Eighty-five percent of Cayo Coco is covered with vegetation, with more than 200 species of birds and a large population of 30,000 flamingos

CAYO LARGO

Enjoy your stay in Cayo Largo del Sur. Make your visit to Cayo Largo del Sur an unforgettable experience by staying in the hotel you deserve. Still don´t know where to stay? At Destinia we offer you a wide variety of hotels in Cayo Largo del Sur, Cuba, so you can choose the one that´s right for you, depending on your expectations and your budget. There are numerous hotels in Cayo Largo del Sur that are ideal for a business trip, a family holiday, a weekend getaway or an outing with friends in Cayo Largo del Sur. No matter the reason for your trip, at Destinia, you´ll find the greatest variety of hotels and hostels, always at the best prices, guaranteed. Are you looking for a deluxe hotel in Cayo Largo del Sur city centre with a spa, Internet access or a pool? Perhaps a hotel that accepts pets or that has a child-care centre? We have that, too. Why not give our hotel finder a try? It´s quick, simple and the most effective way to find the best lodging in this part of Cuba. Whether you need a single-occupancy room, double-occupancy room or even a suite, with Destinia´s search engine, you´ll always find the best deals, so all you´ll have to worry about is packing your bags and enjoying your trip to Cayo Largo del Sur.